Adapting to change is key to successfully
managing your business.
The GCB Portal allows businesses to create new opportunities, increase revenue, and ultimately become more resilient to change.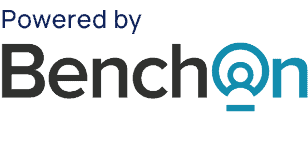 BUILDING RESILIENCE, DRIVING OPPORTUNITY
The City has engaged a local technology provider, Bench On, to develop the Gold Coast Business Portal.
The GCB Portal is an automated resource sharing portal designed to help businesses manage and leverage capacity fluctuations.
The Portal aims to alleviate capacity fluctuations by matching businesses with surplus capacity (Contract Seekers) with those that need to
scale-up quickly (Support Seekers).
Using smart technology to connect businesses that are under capacity with other businesses that require their specific specialist services.
By contracting one of their employees out for a fixed timeframe, the contract seeker can maintain job security and steady revenue during slower periods, while the support seeker benefits from greater access to specialist resources during periods of higher demand.
It's free to sign-up and free to source support.
Operational peaks and troughs are part and parcel of modern business.
We believe there should be a quick and easy way to reallocate business resources as demand
changes, all while keeping jobs on the Gold Coast.
The GCB Portal takes minutes, not days to set up and is designed to be easy to use for everyone - so you don't need to be tech savvy to get involved.
Fast turnaround is important to all business. The platform has inbuilt several controls and smart tech that allow you to match with the right businesses, faster.
Confidentiality is key and the platform ensures confidentiality through our platform NDA and the option to show or hide your business details when vetting opportunities.
Local person-to-person support
The concierge support service is based locally and available to help, when you need, for instant advice and personalised support.
Free to sign up & free to source
Seize new opportunities
Take on new projects and strive for those bigger contracts. The portal will match you with businesses, including large businesses, based on your capability and skills.
Access specialist skills
Diversify skillsets and fill operational gaps with access to a network of highly skilled professionals, exactly when you need them
Fill temporary gaps
From peak workloads to covering staff leave, ensure you've always got enough hands-on deck to tackle temporary capacity changes.
Prepare to scale
Access the skills you need to grow your business, before making the commitment of hiring a permanent staff.
Have confidence in capability
Each contracted opportunity is backed by the businesses brand, allowing you confidence in the capability to carry out the required work.
Support Gold Coast jobs
Help keep jobs on the Gold Coast by contracting a local business to fill temporary operational gaps. If you can't find what you're looking for locally, extend your search to the national network.
Maintain job security
By contracting your workers out during slower periods, you can guarantee job security for your employees while ensuring your business can retain its best talent.
Ensure business continuity
Safeguard your business against workload fluctuations, access new revenue streams and leverage your skilled employees when they have extra capacity.
Bring revenue to the Gold Coast
Bring more work and revenue to the local community by contracting your workforce to businesses around Australia.
Expand your market
Connect with new business and explore new markets without the need for marketing or expensive campaigns.
Grow your business your way
Utilise the capability of your existing employees to grow your business and expand your service offerings.
Diversify revenue streams
Create opportunities and tap into new revenue streams by using the GCB portal as a regular tool for subcontracting your workforce.
It's free to sign-up and free to
source support