A white-label Automated Supply Chain Portal will allow you to create agile and resilient supply chains both Nationally and Globally. Invite thousands of companies to register and be automatically matched to your Requests based on their capabilities and products.
Exclusive White-label Portal branded to your company to manage everything from Expressions of Interest (EOI) through to Requests for Quotation (RFQ).
Companies sign up directly to your portal to work with you.
Secure system that only releases information to approved companies when they match to a requirement and always under the protection of our NDA.
Enhance Supplier relationships with up to date News & Communication.
Advanced live reporting on contract data to meet your reporting obligations.
Insights into your network capacity and capability to de-risk future projects.
Automated pipeline updates to your team and suppliers to quickly track sourcing progression.
Improve network competitiveness to ensure best Value for Money solutions.
Ideal for companies who:
Are Original Equipment Manufacturers (OEMs) or any large company managing a supply chain.
Manage large programs and require a variety of products, manufacturing and/or services.
Are sick of the weight and cost of inefficient emails and phone calls with suppliers to manage your supply chains.
Want to improve supplier communication and interaction to create better outcomes for all.
Seek Value for Money from partners and suppliers.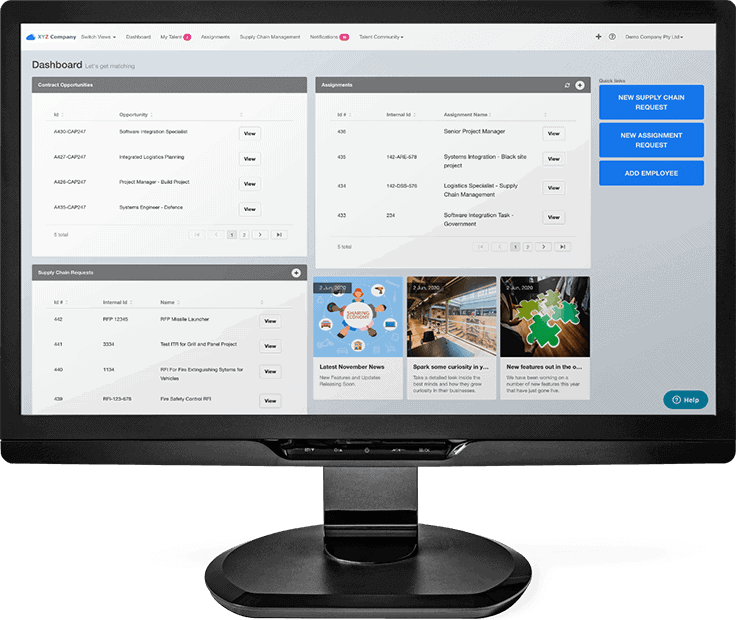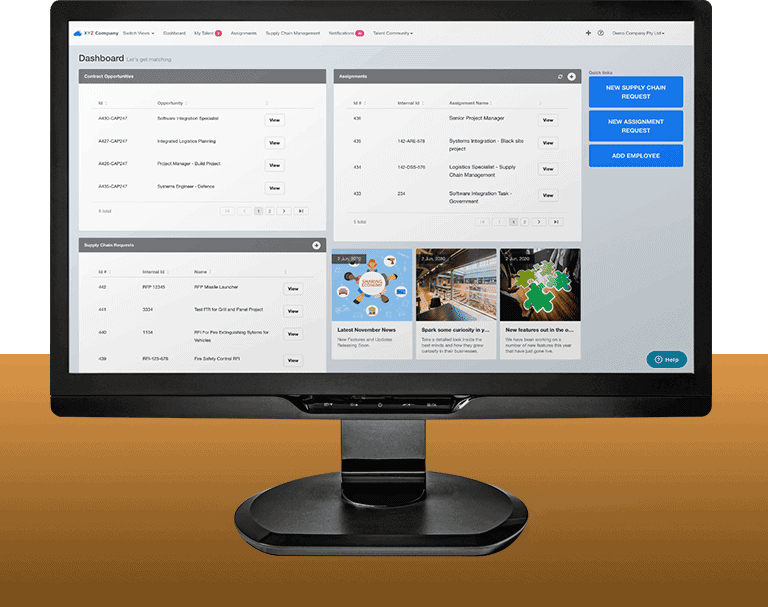 Subscription product that has no commissions or hidden costs.
Bespoke Portal branded with logo, colouring and photos of your choosing.
Sub-accounts to manage your disparate divisions/accounts/ programs/projects. Multiple users available.
Fully automated making it fast and efficient sourcing.
Portal can be invite only or public.
News and Industry engagement windows to keep suppliers informed.
Business Intelligence Dashboard for reporting and network insights.
Dedicated Portal Concierge to help you get the most out of your supply chain.
Reduces effort and cost by automatically matching companies to relevant work packages without them having to search for it.
Reduces time to respond, for suppliers, and assess proposals, for your procurement teams.
Protects your proprietary information by only showing information to the relevant companies who are capable of fulfilling it.
Assist and support businesses within your Network by providing access to work and a trusted environment to operate in.
Visibility of your network capabilities and supplier behaviour.
"Hanwha's aim has always been to collaborate with Australian industry in a way than enables relevant Australian companies to have fair access to work packages being created and that become available to support Hanwha in the delivery of major programs supported by established resilient supply chains. The Portal with BenchOn has assisted Hanwha to achieve this aim, and has been popular with prospective and actual suppliers who value its simplicity, intuitiveness and how much it reduces their workload in finding and responding to Hanwha's numerous activities undertaken via its approaches to market."
Tim Pickford
Director Business Development and Strategy
Hanwha Defense Australia
Industry Network Portal
From the same branded dashboard, manage your Project Resourcing with your exclusive network of businesses that can supply you with specialist consulting or surge support talent. Companies when they join your portal can then choose between supporting Supply Chain requests, Talent based opportunities or both.
Learn More
Supplier Panels
Digital Preferred Supplier Panels to allocate work directly to Preferred Suppliers or contracted partners. Add high performing suppliers from within your Industry Network as they consistently prove their quality.
Learn More
Internal Employee Matching
An advanced algorithm to automatically prioritise and recommend your suitable employees for faster internal resource matching.
National Network (Australia):
Match your requirements to all companies registered on the BenchOn platform to give you the largest untapped talent pool in the country. Match to the right company regardless of industry or location to find those hidden unicorns. This comes standard with any BenchOn profile.
Need to know more?
Talk to us today for a package that suits your requirements. Book a demo to see the platform in action and choose the best configuration for your needs.