Every opportunity is matched intelligently
MD Quintessential Consulting | Patrick Albina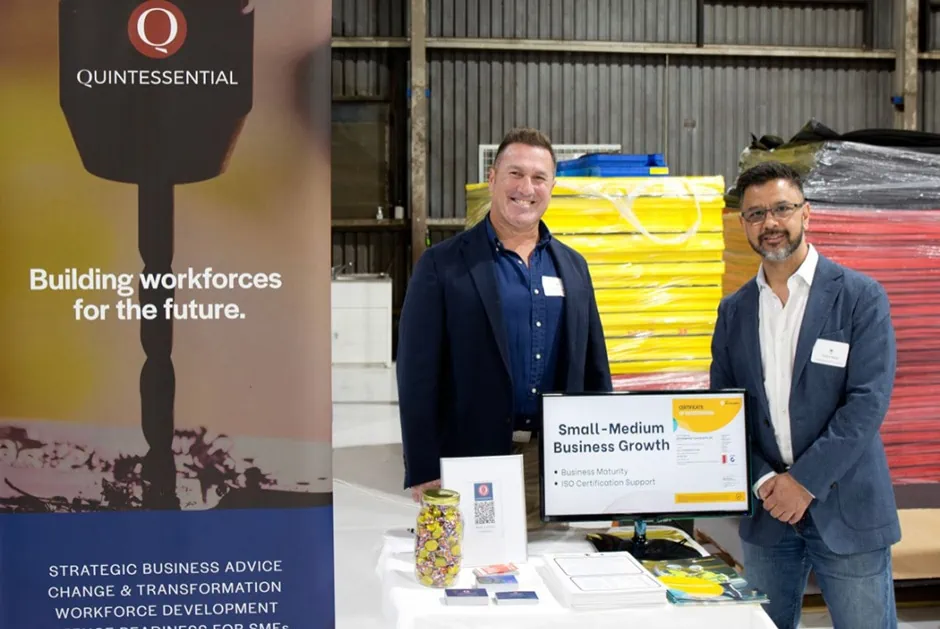 The
Challenge
As an SME, Quintessential Consulting was investing considerable executive and business development time in trying to identify and apply for suitable opportunities. What wasn't helping was industry platforms and large organisations sending out long lists of potentially available opportunities that required Quintessential to review and find applicable contracts to match their capabilities.
This wasted effort was constraining the time and energy that is needed to invest in building business relationships and working on the business to improve its capability.
Quintessential Consulting's Managing Director, Patrick Albina said, "Small businesses expend huge amounts of time trying to sort through the white noise of potential opportunities available. We needed to be more efficient and potent in our focus to be as competitive as possible."
The
Solution
Quintessential began using BenchOn in 2017 and quickly saw the benefit in the AI driven, targeted matching system.
Patrick said, "I was uncertain at first because I was not presented with the usual long list of opportunities for me to search through. But I quickly realised that every opportunity I did see was intelligently matched to the capabilities and workforce I had at the time."
Since using the platform in 2017 as an early adopter, Quintessential has won multiple long-term contracts that has helped them grow to become an established Strategic Business consultancy for both Government and Defence Industry. They are now part of the established National Network and are linked into multiple government and large enterprise portals
Patrick said, "The benefits that we gain from this system includes an optimised level of effort that enables us to proportionally invest in managing my company profile and responding to notifications. Small business is a tough gig, and anything that makes winning work for small businesses easier and more efficient is definitely a value-add."