Simply because in the strategically important, resource competitive future, we all need the best way to find the people, products and services we need to get the job done.
Built big from

small roots.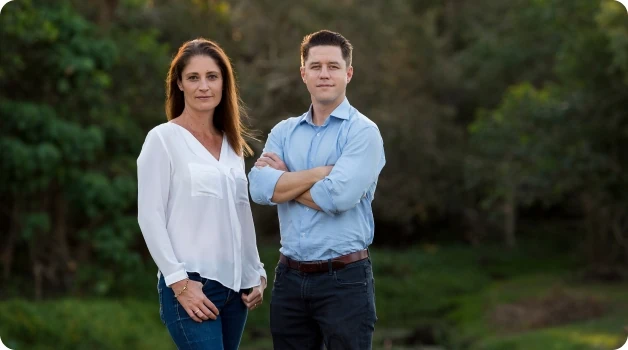 Built big from

small roots.
BenchOn is the brainchild of Tim and Katie Walmsley. Originally designed to solve talent shortages in the Defence Industry, this veteran-owned business has captured the attention of the biggest names in industry and government by building what's needed, not what's always been done.
"Industry matching technology has remained mainly manual and inefficient over the last 20 years and is now incapable of achieving what industry and the country really needs now and in the future. We've fixed that." Tim Walmsley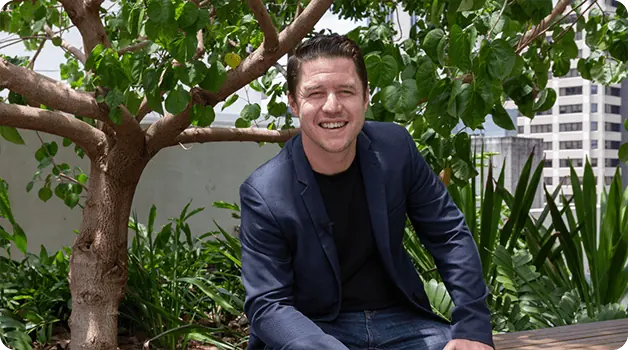 As a veteran working on Defence major programs, Tim realised how much the Government did not truly understand how industry operated or could help them.
Having left Defence and working in a small business in industry, he also realised how hard it was for businesses to survive through the peaks and troughs of the business cycle. Networks were just not big enough when you needed them, and work was too hard to be found. For the larger end of town, there was capability there 'on the bench', they just didn't know where. Something needed to change.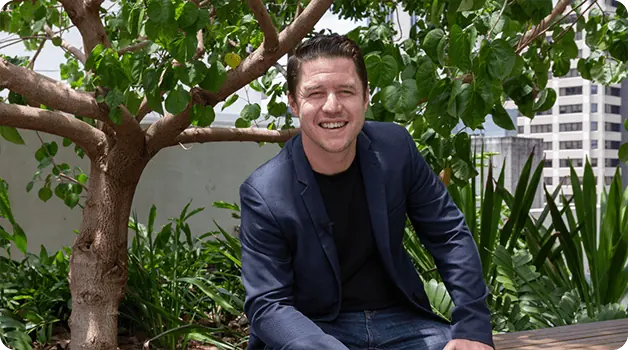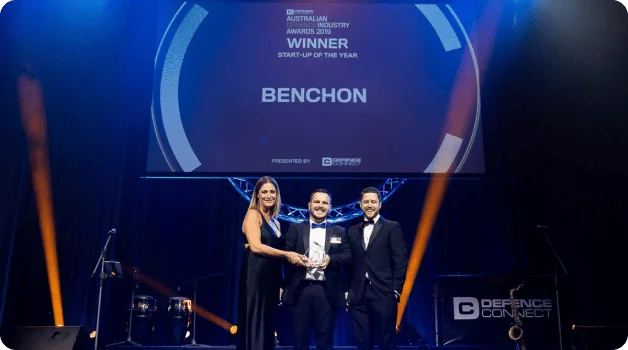 What started as a solution to solve 'employee underutilisation' that linked companies requiring specialist talent in their projects to companies that had available talent 'on the bench', soon evolved into the most advanced industry matching platform in Australia. Clients requested tendering and business intelligence features that that were co-designed to make this system built for portal owners, but BenchOn has always kept it optimised for small business.
BenchOn brings together the best minds in the fields of supply chain, business management and technology to provide the best solution for our users.
Tim Walmsley
BenchOn's CEO, Tim, retired as a Major from the Australian Army in 2015. He completed two master's degrees in Capability Development and Acquisition, and Project Management and has worked as an executive in both government and industry for more than 20 years. His unique insights into supply chain management and operation has led BenchOn to lead the country in industry matching technology.
Katie Walmsley
 BenchOn's COO, Katie, has managed and run business operations for over 20 years. With experience in Administration, Accounting, Finance, Operations, Business psychology and Supply Chain Management, she is the powerhouse that drives BenchOn's efficiency.
Wayne Thompson
BenchOn's CTO, Wayne, has been engineering industry leading technology since 1999 across the world. Joining BenchOn in 2017, he has been instrumental in building the platform to what it is today and now leads a team of some of the brightest minds in industry matching technology solutions.
 BenchOn is always looking for the best people to work on the biggest problems in industry. If you want to be a part of a diverse and innovative team, register your interest now.