It was a win/win solution
MD Hanwha Defence Australia | Richard Cho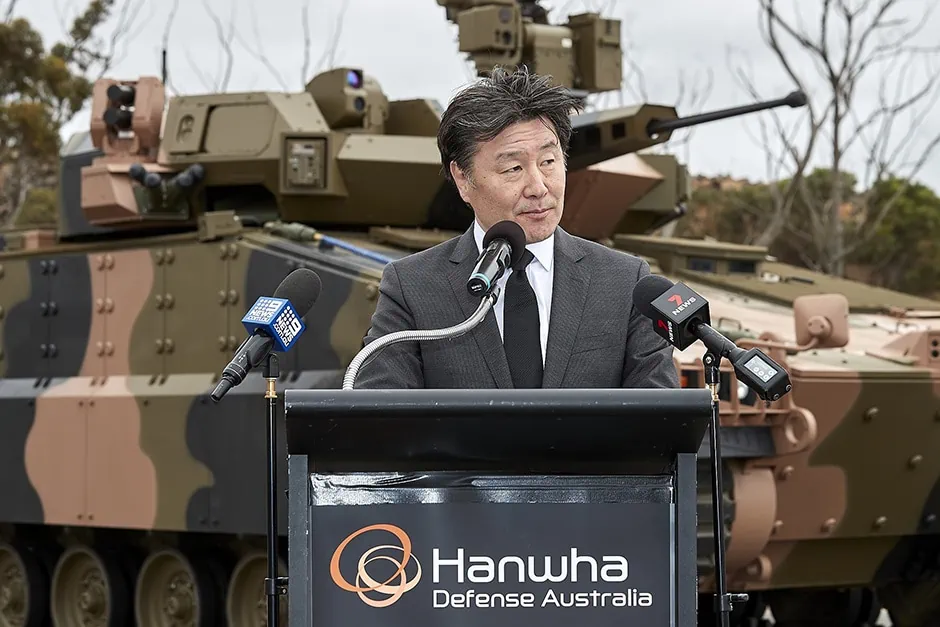 The
Challenge
Hanwha Defence Australia (HDA) needed to create a local supply chain to support their bids with the Commonwealth of Australia, and the subsequent delivery of the proposed capabilities. The programs they were bidding on were significant and directly contributed to National Security. The business has an up front focus on growing the local manufacturing capability to support the systems when in-service.
HDA Managing Director, Richard Cho said "Our challenge was to create a strong local supply chain for advanced technology, from scratch. We needed an innovative approach."
It was important to HDA that they engaged local Australian businesses in their programs, but they needed a way to capture supplier information, analyse the capabilities available and intelligently link their tenders and talent requests to the right businesses for the work. This was a key factor in choosing the BenchOn solution alongside the ability to effectively match capabilities to work packages in a targeted way.
The
Solution
BenchOn provided HDA with the ' Australian Industry Portal' which is hosted on the BenchOn platform (and currently accessible through the Portal Marketplace). The portal was tailored to HDA's branding and process requirements and fitted with the functionality to issue tenders for manufacturing, products, and services, as well as issue workforce requests to meet surge requirements and specialist talent needs.
Through the portal's live business intelligence dashboard, HDA were able to de-risk their programs by identifying gaps in their supply chain and bringing new companies into the portal to fill those gaps, so they could be confident that the capabilities would be there when they needed them. They also were able to analyse where their work was being allocated by generating reports on which companies, by category and type, were winning the work packages, making program reporting to their client, live, simple and efficient.
Richard Cho said, "What we liked about BenchOn's solution was that it supported us to do exactly what we needed and gave us incredible insights into the supply chain but ensured that it supported and benefited the suppliers as well. It was a win/win solution."
HDA has since secured two of the largest land-based Defence programs with more on the way. They experienced strong local participation in their programs by ensuring tenders were intelligently matched to the right businesses with the right capability, regardless of which program they joined the portal to be a part of. Now with over 1,000 suppliers registered to the portal, HDA continues to go from strength to strength with the knowledge that local industry is behind them.