Preferred Supplier Panels through BenchOn reduce traditional Panel sourcing time from six weeks to just one day. Invite preferred suppliers, contracted partners or approved panel members to their allocated panel in your BenchOn profile to digitally allocate work assignments with a click of a button. From Government Panels to Enterprises, Preferred Supplier Panel Management is highly configurable to suit any size panel.
Create any number of panels based on the configuration you need and label them for ease of work allocation.
Invite Preferred Suppliers to the Supplier Panel, or remove them, with a click of a button.
Allocate unlimited work packages to preferred suppliers with no commissions applied.
Advanced algorithm will only match work packages to suppliers that have the capability, reducing effort and cost through a highly targeted system.
Secure system that only releases information to approved companies when they match to a requirement and always under the protection of our NDA.
Automated pipeline updates to your team and suppliers to quickly track sourcing progression.
Improve network competitiveness to ensure best Value for Money solutions.
Ideal for companies or Government Agencies who:
Utilise preferred supplier panels to quickly source contingent talent to support project requirements.
Want a digitised system to manage multiple or large supplier panels.
Are looking to reduce the onerous 'red tape' and administrative burden on suppliers in responding to requests.
Are sick of the weight of inefficient emails and phone calls with suppliers to manage your project resourcing requirements.
Want to improve supplier communication and interaction to create better outcomes for all.
Want to promote good supplier behaviour and value for money solutions in a graduated panel system.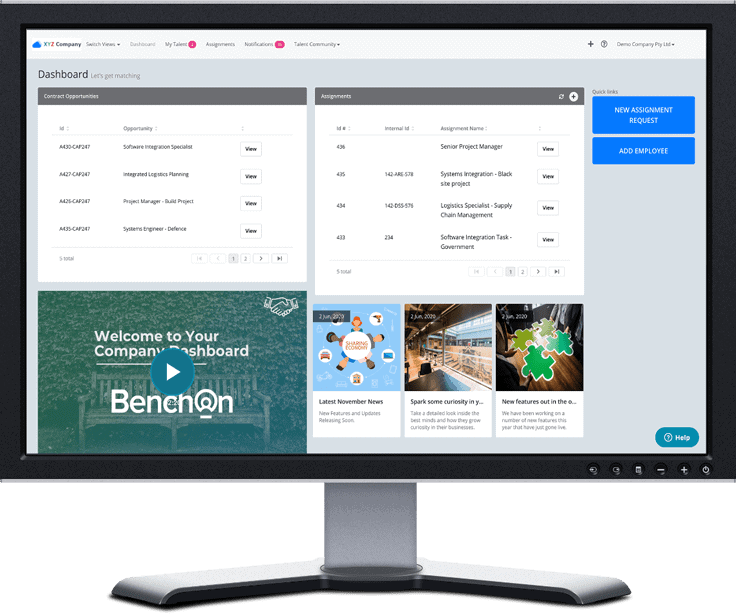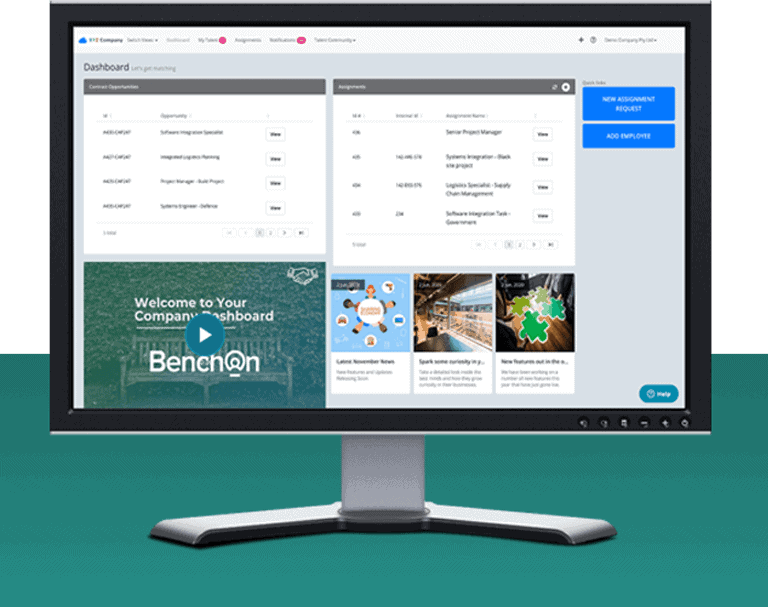 Subscription product that has no commissions or hidden costs making this the most cost-effective method to conduct project resourcing.
Sub-accounts to manage your disparate divisions/accounts/ programs/projects. Multiple users available.
Invite only system to ensure security in your panel arrangements.
Allocate Assignment requests directly to individual supplier panels.
Dedicated Portal Concierge to help you get the most out of your Supplier Panels.
Allows you to create as many panels as you need to further refine the companies you are targeting.
Reduces effort and cost by automatically matching companies to relevant work packages without them having to search for it.
Reduces time to respond, for suppliers as their profiles already have everything they need to respond. This reduces sourcing time from 6 weeks to just one day.
Protects your proprietary information by only showing information to the relevant companies who are capable of fulfilling it.
A large consulting firm managed two supplier panels each with 20 companies that supported their contingent talent requirements. One was for professional services and the other for IT services. They became frustrated at the workload of managing these two panels manually with emails and phone calls. Bringing the panels into BenchOn, they were not only able to digitise these panels but also easily create more in other areas. They created additional panels for Logistics and Engineering to meet their specialist requirements for upcoming programs. This greatly reduced sourcing workload for Resourcing teams and provided a stable and efficient panel system that improved their available talent pool.
Industry Network Portal
An exclusive white-label portal for your business to manage your Project Resourcing with your exclusive network of businesses that can supply you with specialist consulting or surge support talent. Invite your own business network or promote the portal through the BenchOn National Network to create a community of thousands of companies looking to support your business.
Learn More
Automated Supply Chain Portal
Manage your national or global supply chains for products, manufacturing or services. Create resilient supply chains that can be reconstituted at any time from local companies seeking to work with you. Manage everything from Expressions of Interest through to Requests for Quotations.
Learn More
Affiliate Network Portal
A white-label portal to match supply and demand for your professional service staff across all your office locations, nationally or globally, to maximise organisational productivity, minimise underutilisation, maximise revenue and make sure you never have to turn down work unnecessarily again.
Learn More
Internal Employee Matching
Allocate work packages to your own employees first, before looking externally. Good for large companies that are multi-divisional or siloed.
National Network
Match your requirements to all companies registered on the BenchOn platform to give you the largest untapped talent pool in the country. Match to the right company regardless of industry or location to find those hidden unicorns. This comes standard with any BenchOn profile.
Need to know more?
Talk to us today for a package that suits your requirements. Book a demo to see the platform in action and choose the best configuration for your needs.