Don't let your Employees Cost you your Business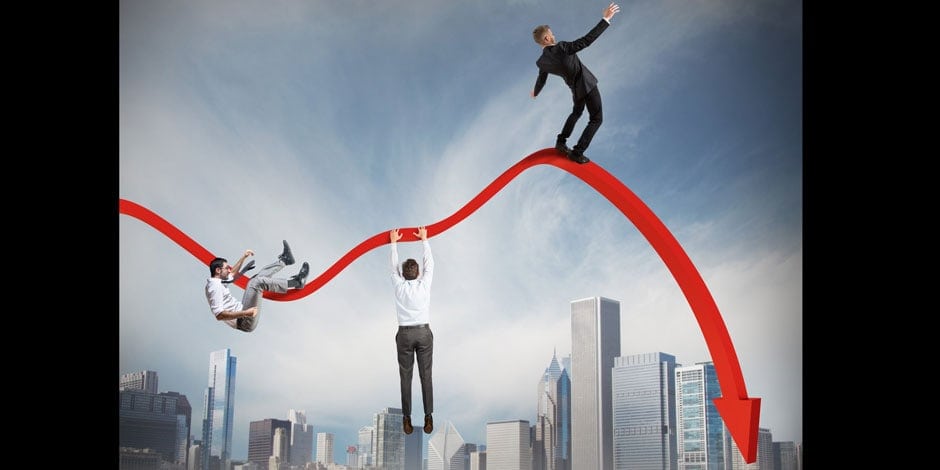 Congratulations! All that hard work building your business has paid off, and you finally feel like you've made it. Business is booming, and the firm has grown from just you in the beginning (with a lot of coffee and sleepless nights) to an amazing team of around 15+ staff. You are so proud of the quality of work your firm is doing, and the future looks bright.
In fact, you are currently working on a proposal for a large contract that, if successful, would allow you to grow the business even further, and take it to places you never dreamed possible. You might even be able to finally take your long suffering family on that holiday you have been promising them if you win it (it's only been 10 years since your last holiday…).
But don't book that flight to Fiji just yet as one of your current contracts has fallen through. All of a sudden you have a staff underutilisation problem.
Five employees are now left twiddling their thumbs, with no other work lined up until this (possible) contract in three months' time. As you watch your cash flow quickly drain away you ask yourself "What are my options, and what should I focus on?" Let's look at current options:
1. Focus on finding your staff an immediate contract?
This is a no-brainer, right? If you don't have cash flowing into the business, you can't employ anyone, so of course you should prioritise finding an immediate contract for your staff.
But this is easier said than done, and always takes longer than you think it will. More importantly, every hour you spend on this short-term problem is an hour that you DON'T spend on the long-term priority, that being the proposal for your strategic contract.
Indeed, what originally looked like a leisurely four weeks to draft, develop, re-draft and finalise the proposal has now morphed into a single week of late nights, too many coffees and not enough time to polish the document and put forward your best effort. So of course the contract is awarded to someone else.
You may have solved the immediate tactical problem of finding new work for your staff, but the time it took to do this meant you missed the more important, longer-term strategic opportunity for your business.
As you head home to tell your family not to pack their board shorts as there will be no holiday this year, you think to yourself: "It's 2016 – staff underutilisation shouldn't be costing me my business".
2. Focus on the strategic proposal?
Okay then, so is the best option just to focus on the big picture and prioritise the development of the proposal? Once that's taken care of, then you can start looking for a short-term contract for your staff, right?
Although, it will probably take another three or four weeks to find them work, and they have to be ready to start if you win the large contract (which in this case we assume you will, because you prioritised it). So maybe it's not actually worth finding them a short-term contract…
Anyway, your staff will have plenty to do over those three months. Like catching up on administration. And training. And taking some well deserved leave. But when this only takes up the first month, and there are still two more months to go before your big contract what are your options then?
Do you get your Engineer, who is on an annual salary of $180,000, to answer phones? Do you put your Project Manager on leave without pay, as you now don't have the cash liquidity to pay them? If so – do you think they will stick around?
So while you think you have secured the long-term interest of the business by landing the strategic contract, not finding work for your staff (and more importantly, cash flow for your business) over those three months has resulted in the departure of four of those five employees. And the only reason the junior consultant was able to stick around, after you put them on leave without pay, was because they moved back in with their parents.
As you pick up the phone to tell your new client that you won't be able to fulfill the contract that you successfully won, you think to yourself: "It's 2016 – staff underutilisation shouldn't be costing me my business".
What you should do.
The above example is all too common unfortunately. If you find yourself constantly dealing with short-term staffing issues then you're probably missing out on long-term opportunities for your business, but if you solely focus on the long-term strategic opportunities then you might not have a business for very long.
You are right: It's 2016 – staff underutilisation shouldn't be costing you your business. And now it doesn't have to. Click here to learn how to get your staff off the bench, put your workforce to work and stop the waste in your business.
By John Harris, Business Development and Client Relations Manager
Subscribe to

our Insights