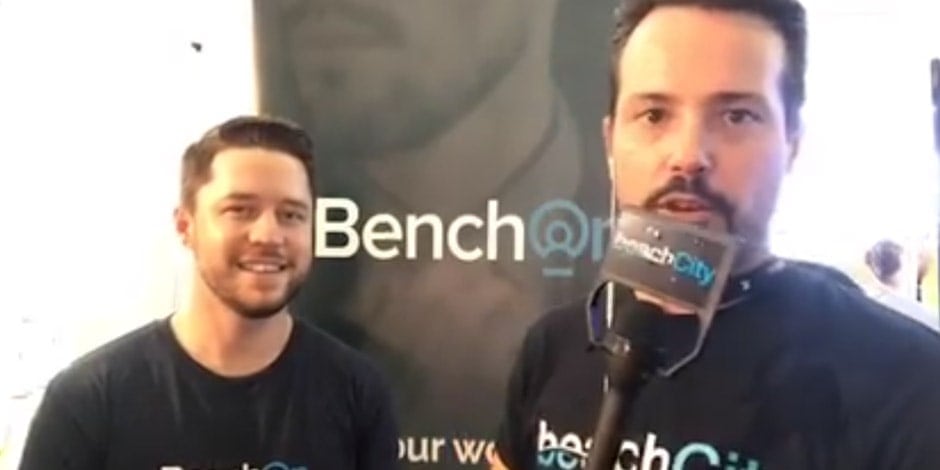 WithYouWithMe, the military talent incubator helping veterans get employed, has today announced a major partnership with workforce utilisation start-up BenchOn to change the way veterans transition from the defence force.
BenchOn is a Queensland based start-up which is solving the issue of employee underutilisation by matching businesses available staff to short-term contracts from reputable companies. Underutilised staff are an untapped resource in the struggle to find talent, but with BenchOn, businesses now have access to the hidden talent inside Australia's best organisations. With this partnership, this access now extends to our highly trained veterans.
Tim Walmsley, CEO and Founder of BenchOn, is a former Major in the Australian Defence Force, meaning he understands better than most the issues facing veterans in the transition process.
"Our veterans face a range of issues when transitioning, but with WithYouWithMe's support and access to work experience in the commercial sector, we can greatly increase their chances of success."
The partnership with WithYouWithMe will allow transitioning veterans the opportunity to gain real, paid work experience with Australia's best companies while still in the defence force.
Tom Moore, Managing Director at WithYouWithMe, said that the partnership was a perfect fit.
"The partnership we've set up with BenchOn just makes sense. Both organisations are committed to shaking up the way companies approach talent management and both are tech start-ups growing at a rapid pace.
"Tim and the team have built a successful organisation underpinned by a great product, and with Tim's deep understanding of the veteran community, we're going to provide veterans with great experience to help them on the transition," Mr Moore said.
Tim Walmsley said: "We were immediately drawn to WithYouWithMe's holistic, pathway driven transition program including the use of mentors. Now with this partnership, you have two, veteran-owned start-ups joining forces to provide our veterans with all of the support and experience they need to be successful in their life after the military."
The partnership will see veterans who sign up to WithYouWithMe, the opportunity to be registered as employees of WithYouWithMe on the WYWM Bench. The WYWM Bench allows veterans to find paid work on short term projects from three to 12 months across Australia for top tier organisations, mainly in the Project Management and Management Consulting field. Average project manager and consultant pay on the WYWM Bench is $1,500 to $3,000 per week.
If you're interested in this opportunity, register as a Mentee at withyouwithme.com.au and send your resume to [email protected].
If you are interested in sub-contracting a veteran to support your business, visit www.benchon.com.au or call 13000 BENCH for more information about BenchOn.
Subscribe to

our Insights