BenchOn launches 'Defence Industry Vision 2030' at the Indo Pacific Maritime Conference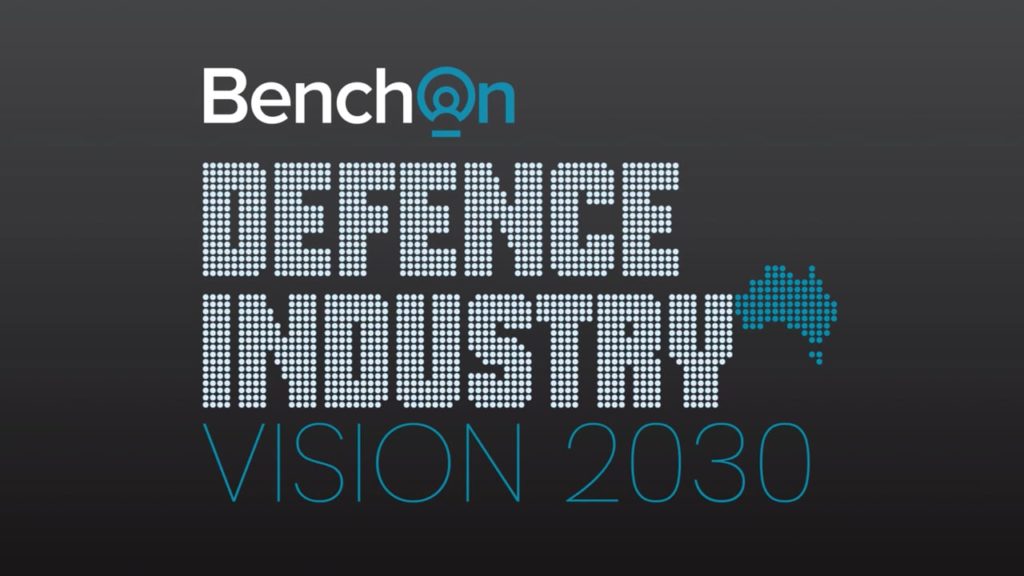 Time is of the essence for Defence and Defence Industry to innovate and improve speed to capability, so we can ensure that our forces are prepared and capable of defending Australia at short notice.
The Defence Strategic Review 2023 (DSR) states that 'A large-scale conventional and non-conventional military build-up without strategic reassurance is contributing to the most challenging circumstances in our region for decades.' It also highlights that our warning for a major conventional confrontation has significantly reduced from what has historically been 10 years, to just 1-2 years. This means the Australian military would need to surge and position itself for such a conflict in a fraction of the time it takes for the average project approval to be completed today. I think we can all agree that the way we have done things is no longer working and we need new thinking to meet this immediate demand.
Official launch of Vision 2030
At the major Australian Maritime conference, Indo Pacific 23, held 7-9 November 23, BenchOn officially launched it's 'Defence Industry Vision 2030'. A vision for how Defence, Industry and Academia can seamlessly come together to provide Defence the data insights it needs to make the best capability and funding decisions, but to also link the people, products and services in our sovereign industry together to create concentrated industry capability to meet the expected, yet unknown demand. This will help us identify the gaps in our local industry, focus our resources to fill those gaps, maximise utilisation of all our resources and people and strengthen our industry base.
Defence Industry Vision 2030 is a Digital, Defence Industry Eco-system that intelligently matches sovereign talent, capability and new innovations to exactly where they are needed, when they are needed. A conceptual design of what the Industry Eco-system Portal could look like is shown below in Figure 1.
What would it do?
A Digital Eco-system would map the capabilities and specialties of Australian Industry against our future demand, identifies opportunities and gaps, and empowers our leaders to make the right policy and funding decisions. This will help us create a strong and capable Australian Defence Industry that can supply our forces with the capability they need.
Australia, however, cannot do this all on our own. We have known limitations in manufacturing, talent shortages and local know-how for building and maintaining many of the systems we currently use or will need to use in the future. By knowing specifically what our limitations are, we need our strategic partners to help fill those gaps and help us build local capability so we can become more self-sufficient in the future. That is why the proposed Digital Eco-system has been designed to incorporate our strategic partners, such as AUKUS, through linked eco-systems that not only help us find what we need, but also expand our sovereign industry into those markets to build resilience.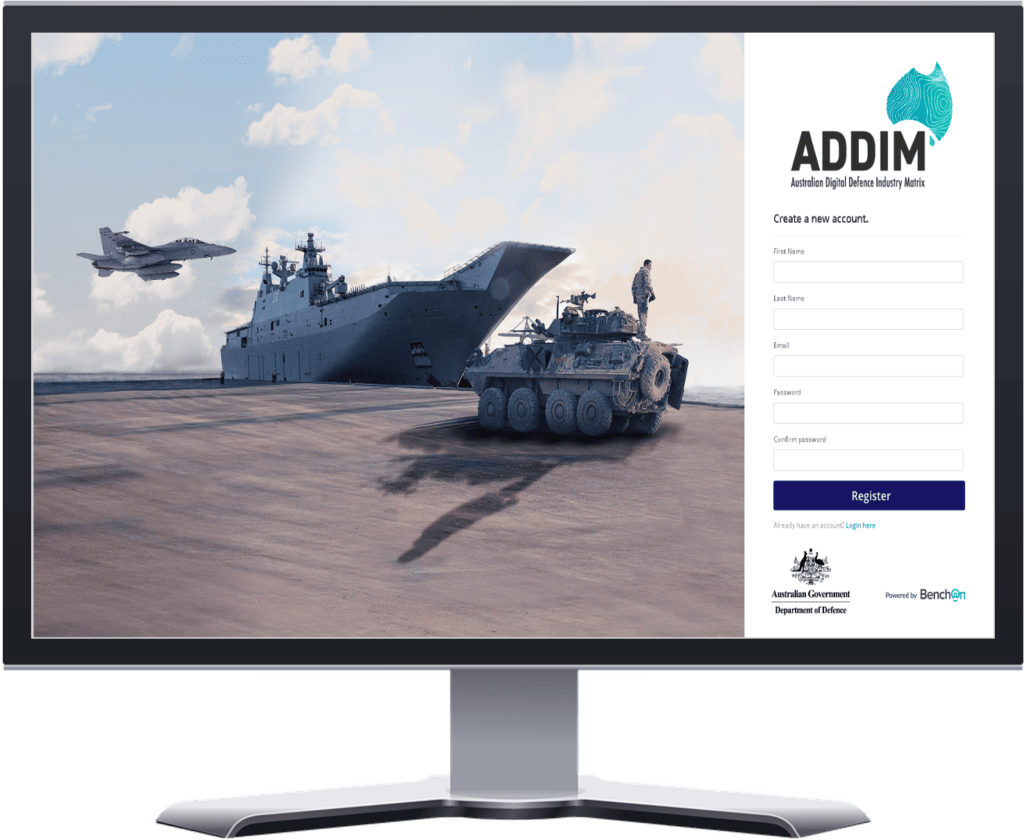 When could this happen?
The good news is BenchOn is already building this eco-system and has invested millions of dollars working with governments, global and national enterprises and small businesses to help build this vision for the future. That is why as part of the Vision launch, BenchOn has announced it's generative AI roll out over the next 12 months. The first proof of concept integrations have already been released and are live in the BenchOn platform.
You can now have the AI Generate feature write your company descriptions, job descriptions and statements of work, saving users a huge amount of time in using the system. AI Generate also recommends skill sets and capabilities based on industry understanding to ensure that businesses have the most complete profiles and can maximise their success in the eco-system. Over the next 12 months, AI Generate will be trained to provide business intelligence insights using natural language queries and support assessment of business suitability for roles or tenders. This is just the beginning.
Follow BenchOn for more updates and join the Digital Industry Eco-system for free now by registering at benchon.com.
Subscribe to

our Insights