'Meet the Defence Primes' Program at Land Forces 22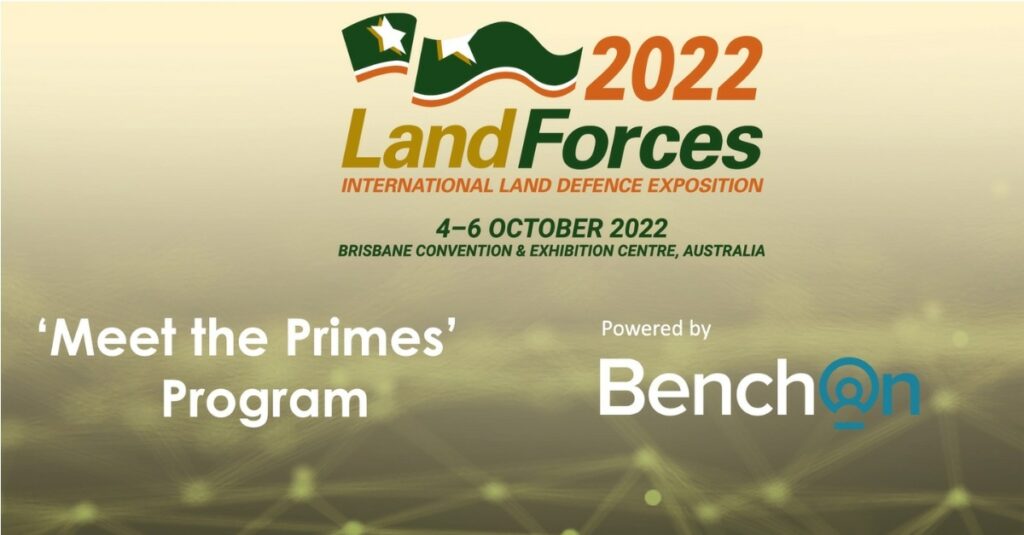 BenchOn will run a free 'Meet the Primes' program at LAND FORCES 2022, to link Australian small businesses with Defence Primes and kickstart mutually beneficial relationships to strengthen sovereign capability.
BenchOn will present the program in conjunction with exhibition partners, Hays, Defence Industry Networking, Mirragin, GDIS and Klepper at the Hays Business Collaboration Hub within the LAND FORCES 2022 exhibition.
'Meet the Primes' will run throughout LAND FORCES 2022 and will provide a platform for 12 Primes to meet with four selected Australian small businesses over one hour to answer questions and discuss supply chain opportunities.
Participating Primes will be supplied with a list of all the small businesses who participate in the program as well as their capabilities.
With the focus on local, Australian Industry content within Defence programs, this free 'Meet the Primes' program aims to:
– Help link small business capability into the Prime's supply chain,
– Promote the high quality talent, products and services available in the market,
– Provide small businesses the opportunities to get their questions answered by the right people, and
– Kickstart those relationships that may become highly beneficial to both parties.
BenchOn specialises in building automated Industry engagement platforms for Government and Enterprises, to match requirements for talent, products and services to the businesses with the capability and capacity to support.
Registration is now open for Primes and SMEs to participate in the 'Meet the Primes' program.
For more information and to register your interest in participating in this event, visit: https://www.benchon.com/meet-the-primes/
Subscribe to

our Insights