SMEs TO BE LINKED TO $17BN+ IN CONTRACTS THROUGH HANWHA'S AUSTRALIAN INDUSTRY PORTAL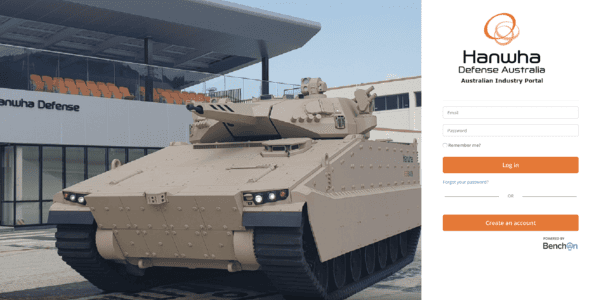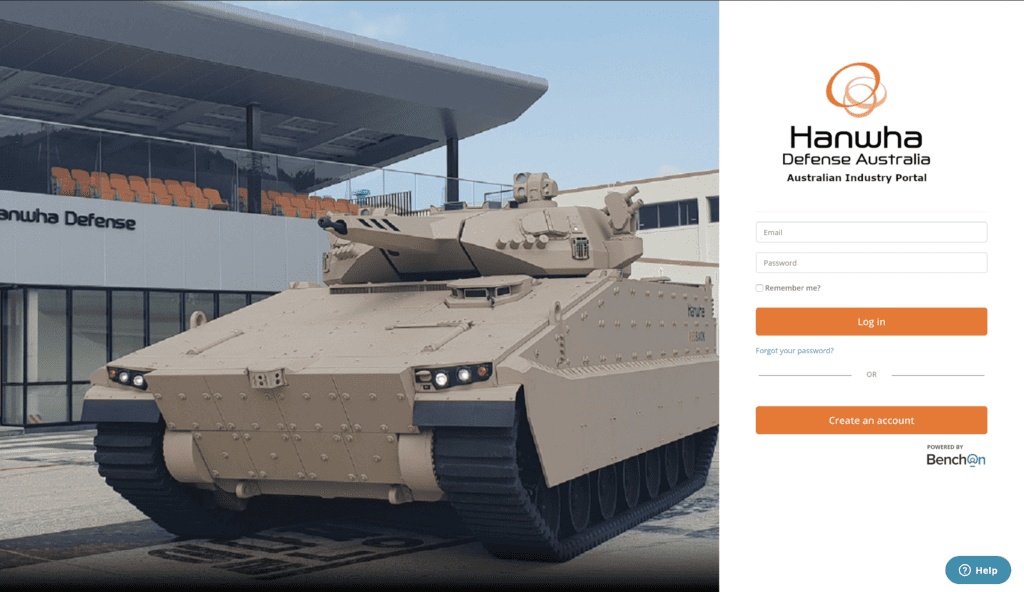 Brisbane, 11 March 2020. As industry continues to deliberate on issues such as how best to ensure small to medium businesses get their fair share of the work, or how best to tackle the talent shortages associated with major programs, the newest Australian Defence Prime has formally launched a world-first Australian Industry Portal that will change the way businesses are matched to and win work with the US$76bn company.
Hanwha Defense Australia was established in the Australian Defence market early in 2019 to support participation in the Land 400 Phase 3 Infantry Fighting Vehicle (IFV) program. Twelve months on, Hanwha Defense Australia is one of two down-selected tenderers for the Land 400 Phase 3 program, offering the Redback IFV, and is also a strong contender for Land 8116 Protected Mobile Fires, offering an Australian-made variant of the world-leading K9 and K10 vehicles known locally as Huntsman. Other opportunities in both the domestic and global Defence markets have also been identified and will be pursued through the Australian business.
Hanwha Defense Australia has partnered with veteran-owned company, BenchOn, to create the Hanwha Australian Industry Portal (AIP). The AIP will be the platform that Hanwha uses to engage with Australian businesses to access local talent, products and services, representing a key enabler to their Australian Industry Content (AIC) strategy which focuses on Australian self-reliance and industrial resilience. Hanwha seeks to maximise opportunities for Australian industry in the delivery of their programs and link Australian businesses to export opportunities in their Global Supply Chain.
Tim Walmsley, CEO of BenchOn, said 'The Hanwha Australian Industry Portal, powered by BenchOn, is the first of its kind in the world. It will not only link Hanwha to the best Australian companies to find the high-quality specialists they need to support their programs, but also allows them to manage their Australian and Global Supply Chain from the same dashboard.'
Unlike other supply chain management systems, the Hanwha AIP is a private system that protects companies' proprietary information, automatically manages potential conflicts of interest and controls the flow of sensitive information to ensure that it is only received by the appropriate companies.
Richard Cho, MD of HDA, said 'What we liked about working with BenchOn was the additional value it provides Australian companies that we work with. Not only will they get free access to Hanwha opportunities, but they will also be provided the opportunity to be matched through the BenchOn National Network to contracts and talent from thousands of companies across Australia to help our suppliers grow their capabilities and their businesses. Our collaboration with BenchOn is strategically important to our Australian mobilisation, to the delivery of our ADF programs and to enable us to take Australian defence expertise to the world.'
BenchOn is a Business Talent Sharing platform that allows companies to find the specialist support, or surge support, they need for their projects from the hidden talent inside Australia's best companies. Each member of the Hanwha AIP gets free access to the BenchOn National Network so they can win extra work or find the talent they need.
'Hanwha have come to Australia with an innovative mindset and a strong desire to engage with as many Australian businesses as possible. With BenchOn predicted to reach 3000 Defence companies on the platform by June 2020, it was a natural decision for us to support them in achieving their goal of maximum Australian content.' Walmsley said.
The Hanwha AIP has launched this month to coincide with the LAND 400 Phase 3 AIC Roadshow, which is underway and continuing through April 2020. Australian businesses that have expressed interest in working with Hanwha can register on the portal in order to set up their free company account to prepare for upcoming contract and supply chain opportunities.
Millie Keating, AIC Manager for Hanwha, said 'Initially, we are inviting Australian companies who participated in the Commonwealth's AIC Roadshow and other businesses that have expressed interest in working with us directly to register on the Portal. However, we are inviting all companies that wish to work with Hanwha to register themselves for free through the following link: Hanwha.benchon.com. We will be building the community over the next few months, so companies should get their profiles set up and prepared for HDA work packages as they are released. As part of the BenchOn National Network, you can also be matched to current contracts with other companies or find that specialist talent you need.'
For more information on becoming a member of the Hanwha Australian Industry Portal, please contact Millie Keating at [email protected] or if you would like more information on BenchOn, how it is engaging with HDA or how it can support your business, please contact Alison Inglis at [email protected] or call 1300 0 23624.
Subscribe to

our Insights